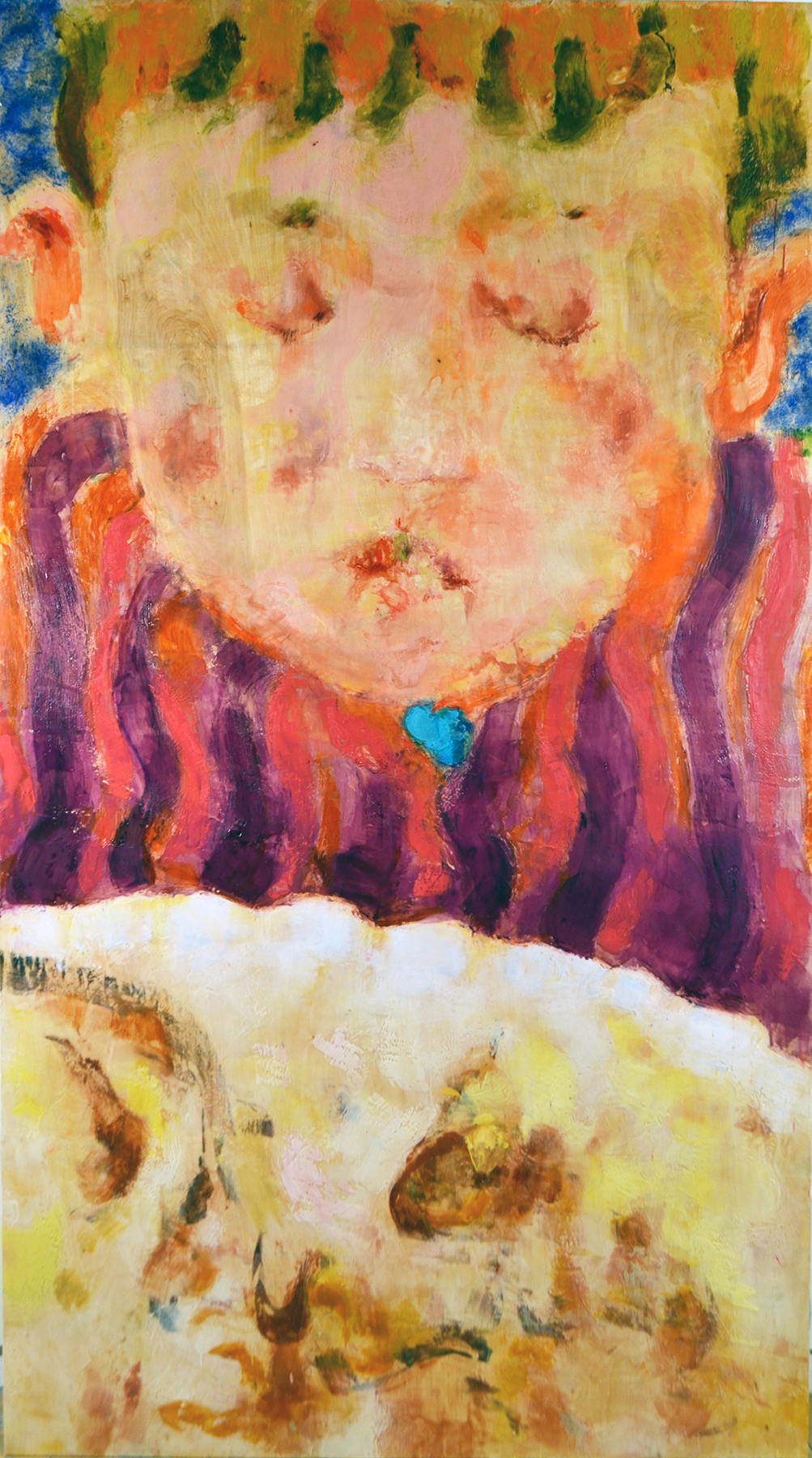 Round, 2016
There is an irresistible familiarity to the primal need of eating and the ceremony that surrounds it. I began by examining people's absorption in the eating ritual and the physical comfort derived from it. Investigating the tension and pleasure of feasting in art. Throughout my paintings, I attempt to elevate my subject from the personal realm to a universal one.
Ink, acrylic and oil on Canvas
48 x 48 inch
Photography Credit: Jean Vong Photography Inc.
Hanging, 2016
Mixed Media on Canvas
44 x 48 inch
Field Green Table, 2016
Mixed Media on Canvas
66 x 44 inches
Small Green Table, 2016
Mixed Media on Canvas
24 x 18 inch
Green Table, 2016
Mixed Media on Canvas
86 x 66 cm / 34 x 26 inch
Carcass, 2015
Encaustics on cradled panel
183 x 102 cm / 72 x 40 inch
Carcass (Detail), 2015
Encaustics on cradled panel
183 x 102 cm / 72 x 40 inch
Crisp, 2015
Encaustics on cradled panel
183 x 102 cm / 72 x 40 inch
The Dinner Party, 2015
Encaustics on cradled panel
183 x 102 cm / 72 x 40 inch
The Dinner Party (Detail), 2015
Encaustics on cradled panel
183 x 102 cm / 72 x 40 inch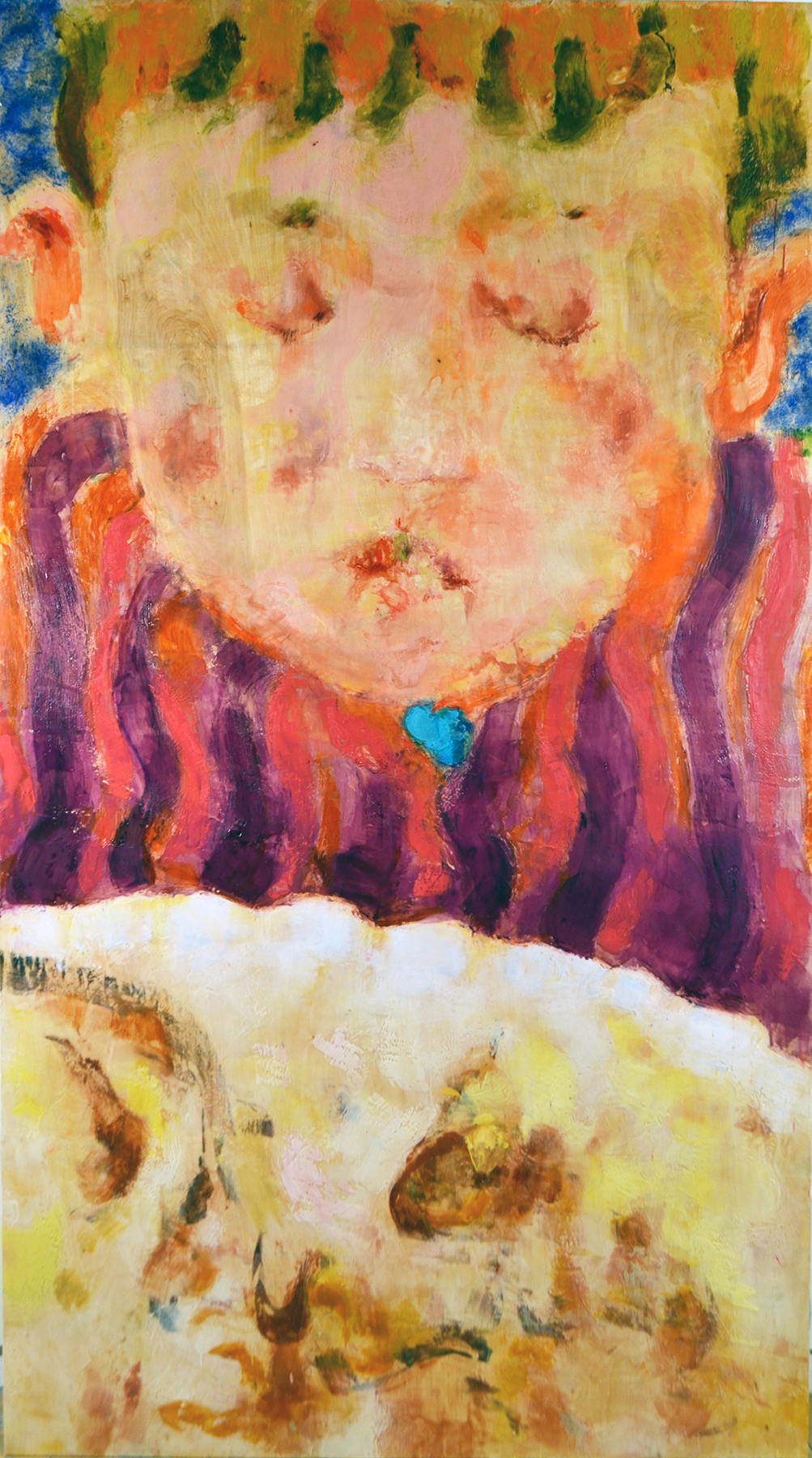 Gondi, 2015
Encaustics on cradled panel
183 x 102 cm / 72 x 40 inch